Welcome to the SHOWPALAST MÜNCHEN
The SHOWPALAST MÜNCHEN, which opened in November 2017, is a modern location with extraordinary architecture for all kinds of exclusive and creative events.
The SHOWPALAST is certainly the absolute focal point of our five-hectare park area, but there are numerous other rooms and unique outbuildings in various sizes available as well. We can organize events for up to 2,400 guests. The on-site logistics enables online and hybrid events, which makes flexible reaction to short-term changes and new situations no issue for us.
You are very welcome to visit us and get a better impression of our grounds.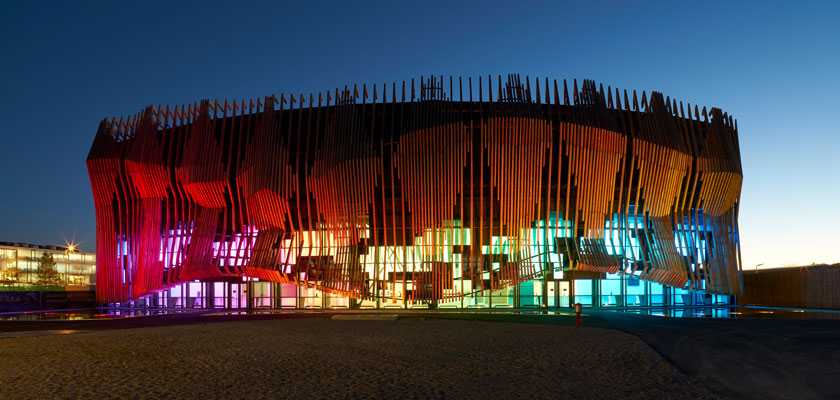 SHOWPALAST MÜNCHEN is an impressive location for events of all kinds due to its unique equipment and architecture, which offers plenty of creative freedom for extraordinary ideas.
Let your event take place in the SHOWPALAST MÜNCHEN as well!
Employee events & kick off
Meetings & conferences
Evening events, gala dinners, receptions
Product- & car-presentations
Roadshows, Premieres & Red-Carpet Events
Concerts, fairs or exhibitions
and much more …
Learn more
Virtual tour Showpalast München: The foyer and the stage (360 °)
The hearth of our location - the Showpalast: Experience the rooms right from the middle instead of just watching from the sides! Take in the short virtual tour: your event could take place right here. For detailed questions, please contact our event team.